COMMERCIAL EXHAUST FANS
INSTALLS & REPAIRS
PROUDLY SERVICING BRISBANE, GOLD COAST & NORTHERN NSW
End your downtime and call us now for all your commercial exhaust fan repair and install needs. We know when your motors and fans are down and you're not working at full capacity. Specialising in ducting and exhaust systems, we help our clients ensure a clean working environment with services such as restaurant exhaust fan installation and exhaust fan repairs. With proper exhausts and air filtration systems in place, you can effectively improve the air quality and prevent mould and pathogens from making their way into your space.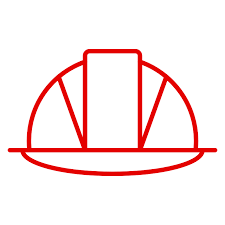 CLEAN & SAFE WORKING
ENVIRONMENT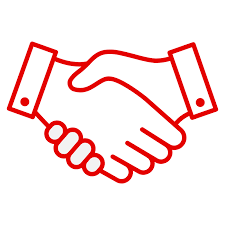 STRONG CUSTOMER
RELATIONSHIPS
SUPPLY & INSTALL
Our experienced team supply and install all of your exhaust fan, exhaust hoods and motor requirements with the highest professional standards available within the industry. We take great pride at being the industry leaders on the Gold Coast, Brisbane and as far south as Northern NSW.
AIR FILTRATION SYSTEMS
At Exhaust Fan & Motor Solutions, we assist commercial clients in all of their filtration needs to guarantee a safe and clean working environment. When working in an industry such as food, it's essential to do all you can to ensure a clean environment. With our help, you can get a solution that is not only effective, but will also fit comfortably within your budget.
DUCTING REPAIRS & INSTALLATION
Need kitchen duct repairs? We know you want to do all you can to minimise downtime for your business. That is why we constantly strive to offer fast and effective solutions that get you back on track as soon as possible. Not only do we offer speedy services, we also ensure our work meets our clients' expectation as well as Australian standards.
COMMERCIAL CLEANING
A building's ducted air network acts as a public indoor respiratory system. Microbial spores, grime, dirt, and dust that accumulate inside of the exhaust canopy, hidden from view "congest" the system, make it difficult for the building's breathing system to function properly.
COMMERCIAL KITCHENS
Are you opening a busy commercial kitchen? Ducting installation should be high on the to-do list. At Exhaust Fan & Motor Solutions, we offer a range of services that ensure the best environment for your workers and customers. As a team that has an impressive twenty years in the industry, we offer restaurant ducting installation and repairs at an affordable price point.
EXHAUST MOTOR REPAIRS & MAINTENANCE
Having an exhaust that is in perfect working condition is not just important to the kitchen area, but the property as a whole. Without proper repair, you'll fail to provide a safe and clean working environment to your employees as the added humidity not only causes a breeding ground for germs but can also cause accidents for your workers such as slips and spills.
We have an entire gallery worth of jobs we've completed in South East Queensland and Northern NSW. Here are just a glimpse of some of them.
CONTACT
Servicing Gold Coast, Brisbane and Nowthern NSW regions; Exhaust Fans and Motor Solutions been assisting both private and public companies with their cleaning needs for over twenty years. For a service you can trust, call Exhaust Fan and Motor solutions to take care of your Ducting and Exhaust maintenance and regular cleaning.
Contact us Today to Arrange a Quotation